Embedding Security Into Your DevOps Practices
When: TBD
Duration: 45min + Live Q&A Session
Hosted By: Farshad Abasi – Founder, CSO @ FWDSEC
Share this webinar
Register For The Challenge
As technology continues to accelerate so too do the threats of cyberattacks against organizations. These threats continue to grow in frequency and complexity year over year, putting increasing pressure on DevOps teams to build securely while still maintaining fast moving deployment schedules.
To embed security into the fabric of the software development lifecycle and be effective against threats, DevOps teams must incorporate the right people, processes and technology.
In this webinar, join Forward Security's CSO, Farshad Abasi, as he gives you an insider perspective into achieving DevSecOps for your organization.
During this webinar we will cover:
The benefits of embedding security in the DevOps practices
Identifying areas where security can be incorporated efficiently to maintain agility in DevOps
Forward Security's approach to achieving DevSecOps
Live Q&A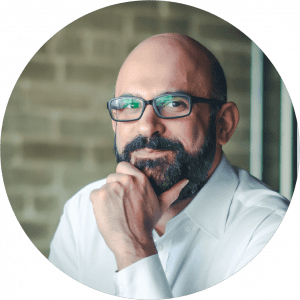 An innovative technologist with over twenty years of experience in security, software design and development, network and system architecture and management. Farshad spent a decade as a senior member of HSBC's IT security team and current leads OWASP's Vancouver chapter in British Columbia, Canada.
Farshad Abasi
Founder, Chief Security Officer